Contemporary Furniture that Speaks of Simplicity with Innovation
Contemporary furniture is a great alternative to conventional furniture, as it provides more elegance and simplicity. A wonderful concept, full of originality and giving modern furniture a modern look that is simple but stylish and functional design. Contemporary furniture incorporates characteristics from a variety of different designs and eras. Many of the creations and improvements of contemporary furniture are influenced by Danish Modern, Mid-century modern, and other modern styles.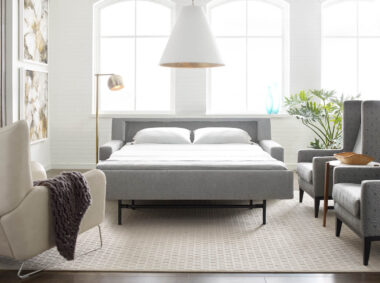 Contemporary Furniture that Speaks of Simplicity with Innovation
1.Simple and Clean Lines
The latest craze in contemporary furniture is minimalism, rather than complicated design. However, just because the furniture is simple does not mean it is monochrome. This furniture has an exquisite structure and a straightforward style. When simple shapes and motifs are utilized instead of more complex patterns, the shapes stand out more, drawing attention and relaxing the eyes.
2.Square Edged Chairs and Couches
Chairs and couches in contemporary furniture have square edges that are often elevated just above the floor with slim angled and metal tubular legs with no frills or skirting so that you can see underneath them, similar to modern sofas in appearance. Couches and chairs are simple, yet dramatic rectangular shapes that appear in leather or gently textured material, frequently in dark or pastel shades.
3.Innovative Design
In terms of usefulness and aesthetics, contemporary furniture design is cutting-edge. Furniture maximizes remaining space and serves a variety of functions, whereas design represents innovation.
4.Contemporary Colors
Cool colors, white, and black dominate contemporary furniture. Some individuals may choose a burst of color in a peach or salmon chair when decorating in this manner, however, most of the time, furniture color palettes are neutral to allow the decor, such as a huge borderless abstract artwork, as a center stage. A conversation area is defined by patterned natural jute or sisal area rugs.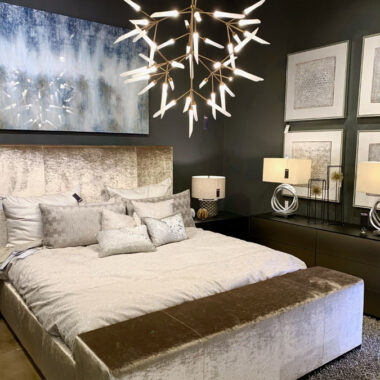 5.Comfort
Contemporary furniture is distinguished by its exquisite appearance and ability to maintain a clean, modern appearance in the home. It's difficult to devote much time to routine furniture upkeep when you have a hectic schedule. It's low maintenance, and with just one touch, the furniture sparkles like fresh. In comparison to traditional heavy furniture, the materials utilized make the furniture lightweight and movable.
6.Materials and textures
Raw woods, materials, and texture are frequently used in contemporary furniture. Color can be brought to the decor instead of the upholstery, which can be gray, beige, black, chestnut, or other neutrals. With minimalistic storage placed to the ceiling above, a game room can be elegant and modest. Platforms or low-slung mattresses are a popular contemporary bedroom style.
The post Contemporary Furniture that Speaks of Simplicity with Innovation appeared first on Thingz Contemporary Living.